Skip to Content
Contact Surveillance Audio Video Today
Send us a message, or call us for a quote. Use our contact form to tell us more about your project, and we will connect you with the services to fit your needs.
Located in Campbell, California.
Premiere Surveillance, Access Control & POS Provider
Surveillance Audio Video began offering local businesses high-quality video surveillance equipment services in 2021 after recognizing a need for honest customer service and scalable surveillance solutions. As a veteran-owned and operated business, you can expect integrity and total commitment to ensuring your business is secure when you choose us to design and install your security system. We've worked with a wide variety of industries, including housing complexes, property management teams, retail centers, industrial yards, non-profits, restaurants, tech, and more, so we're confident in our ability to assist you. Learn more about how our solutions can provide better security for your business.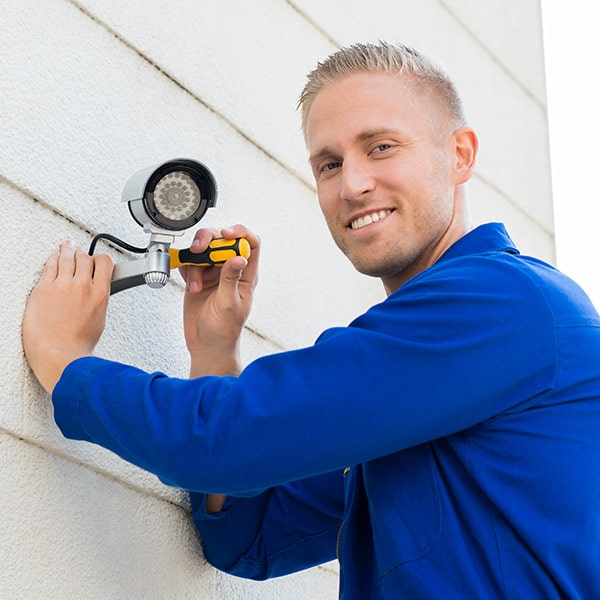 How We're Changing Video Security
The security professionals at Surveillance Audio Video will work with you every step of the way, from design consultation through to post-installation services, to ensure you're getting the most from your new security system. We stay up to date on the most innovative security solutions to provide your business with the best protection available. During the design phase, we'll work with you to understand your concerns and make recommendations on how to best secure your business. Learn more about why we're quickly becoming the leader in physical security solutions.
Warranty
Our surveillance cameras are backed up to an industry-leading 10-year warranty. If your hardware malfunctions, it's replaced, no questions asked.
Historical Footage
With a security system by Surveillance Audio Video, you can easily access critical footage, which allows you to perform hours of investigation in just minutes using advanced AI to assist. Let our team show you how to get the most from our system.
Free Demos
We're so confident in our ability to serve you. We offer free consultations, site walks, demos, and trial cameras to test the solutions before you ever have to purchase anything. We know our products will impress.
Scalable Solutions
Our security solutions offer an open API and can easily integrate into your existing software. You can quickly and seamlessly scale your security system to meet your business's needs and budget.
Schedule Your Security Surveillance Consultation
When you need scalable security solutions for your business, the knowledgeable and experienced professionals at Surveillance Audio Video are available to assist you. We have access to the latest video surveillance, sensors, access control, and POS systems to create a customizable system that matches your budget and needs. As a veteran-owned and operated business, you can trust that no detail will be overlooked. Schedule your consultation today.
Call or Email Us for Your Free Consultation